The best products
for lighting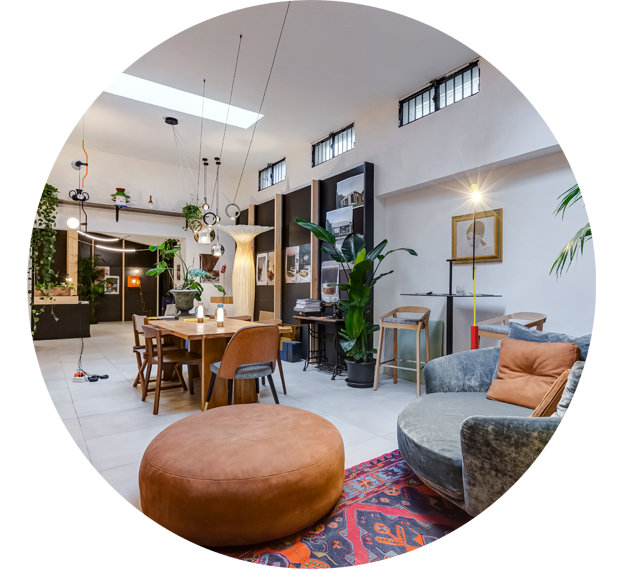 [ The Company ]
Who we are
We were born with a passion: a passion for light!
For us, lighting an environment is more than a job… it is the pursuit of absolute visual comfort and the functional and aesthetic enhancement of the architecture of a living or professional space.
We help individuals and professionals (such as architects, carpenters, engineers, and interior designers) find the best lighting solutions for their residential or professional projects. Our prerogatives are visual comfort, aesthetic enhancement, architectural integration and energy saving.
[ LIGHTING DESIGN ]
Our services
[ testimonies ]
They say about us
"I went to this store with very special needs. As soon as I entered, the staff found all kinds of solutions for me by proposing products from various price ranges; I was almost incredulous that such a varied choice existed. I would especially like to thank Daniele who understood my needs and was able to enlighten my ideas."
"The lighting solutions I've seen in the showroom bring children back. A wonder. The advice I received was the result of long experience and professionalism. Great sense of honesty and empathy. I saved time and money and walked out with a smile."
"Great skill and technical quality in creating lighting sets for our interiors; in-depth knowledge of the lighting market and artistic sensibility come together in a spirit of father-son cohesion that makes this company a benchmark for all of us in the studio."
"I met them thanks to the architect who helped me with the construction of my new hair salon, and they were efficient kind and were able to advise me for the best. Now my salon is shining thanks to them as well. Perfect I would say!!!"
[ Blog ]
Check out our latest news
[ Lighting Design Ltd.]
Contact